Prof Emily Regan Wills
August 11, 2023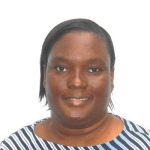 Dr Linda Mushoriwa
September 7, 2023
Prof Olaf Zenker
Professor and Chair - Institute of Social and Cultural Anthropology, Martin Luther University Halle-Wittenberg
Olaf Zenker is Professor and Chair at the Institute of Social and Cultural Anthropology, Martin Luther University Halle-Wittenberg (Germany). After earning master's degrees in Social Anthropology (LSE) and Linguistics & Literature (University of Hamburg), he obtained his PhD at the Integration and Conflict Department at the Max Planck Institute for Social Anthropology and the Martin Luther University in Halle in 2008, and subsequently became a post-doctoral fellow in the Max Planck Fellow Group Law, Organisation, Science and Technology (LOST).
In 2009, he joined the Institute of Social Anthropology at the University of Bern as Assistant Professor, where he also held an Ambizione Research Fellowship (SNSF) and received his Habilitation in Social Anthropology in 2015. Apart from Visiting Fellowships at the University of the Witwatersrand (South Africa), the University of Cambridge (UK), Harvard University (USA) and the Stellenbosch Institute for Advanced Studies (South Africa), he held Professorships at the University of Cologne, the Freie Universität Berlin and the University of Fribourg (Switzerland), before joining the Martin Luther University in 2019.
Focusing on Southern Africa, Northern Ireland and Germany, his research has dealt with political and legal issues such as plural normative orders, statehood, bureaucracy, the rule of law, customary law, traditionality and modernity, inequality, justice, conflict and identity formations, as well as sociolinguistics and anthropological epistemologies. Besides numerous articles, his recent co-edited and authored books include: The State and the Paradox of Customary Law in Africa (Routledge, 2018); South African Homelands as Frontiers: Apartheid's Loose Ends in the Postcolonial Era (Routledge, 2017); Transition and Justice: Negotiating the Terms of New Beginnings in Africa (Wiley-Blackwell, 2015); Irish/ness Is All Around Us: Language Revivalism and the Culture of Ethnic Identity in Northern Ireland (Berghahn Books, 2013); and Beyond Writing Culture: Current Intersections of Epistemologies and Representational Practices (Berghahn Books, 2010).