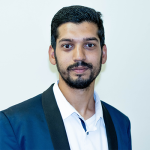 Dr Muhammad Sameer Kasker
July 26, 2023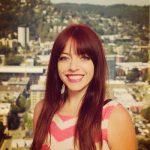 Amy P Wilson
July 26, 2023
Prof Jonathan Verschuuren
Extraordinary Professor
Jonathan Verschuuren is a professor of international and European environmental law. He received his doctorate degree in 1993 cum laude. His research focuses primarily on the impact of environmental law on the environment.
His current research interest is the relationship between climate change and food security. In 2015, Jonathan received a prestigious EU Marie Sklodowska Curie fellowship to develop a new regulatory framework for climate smart agriculture. He was a research fellow at the Australian Centre for Climate and Environmental Law for one year (2016). In 2017, Jonathan was awarded the IUCN Academy of Environmental Law senior scholarship prize for his work in the field of environmental law. He has written numerous publications in the field of environmental law, including several books and many articles in outstanding peer reviewed journals throughout the world. He is often asked to give advice on a range of environmental policy issues.
Jonathan has more than 30 years of experience in environmental law research. Over these years, he has addressed such research themes as climate change mitigation and adaptation, greenhouse gas emissions trading, climate litigation, coastal adaptation, climate engineering, climate change and armed conflicts, climate change and biodiversity, carbon farming, climate change and food security, environmental justice, human rights and the environment, the Anthropocene, nature conservation law (especially EU Wild Birds and Habitats Directives, Wetlands Convention), the precautionary principle, codification of environmental law, globalisation and the environment, corporate social responsibility and environmental law, the role of civil society in sustainable development law, transboundary cooperation.
Research Expertise: Climate law, climate change, sustainability, international environmental law, European environmental law, agriculture law, law of the sea