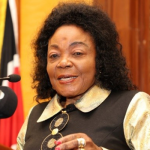 Justice Joyce Aluoch
September 21, 2023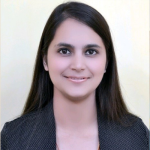 Harkiran Sehgal
September 21, 2023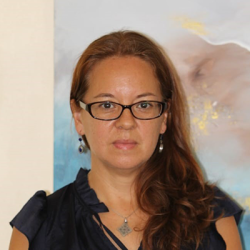 Ismene Zarifis
Doctoral Researcher
Ismene Nicole Zarifis is an international human rights lawyer with over fifteen years of experience across Africa and the Americas. She holds a JD from the American University, Washington College of Law, and an LLM in Human Rights and Democratisation in Africa from the University of Pretoria.
Her areas of specialization are human rights, access to justice, the rule of law and transitional justice. She is a seasoned practitioner with expertise in human rights policy, protection and advocacy at the regional level. In 2012, as a Fulbright Scholar, she co-led the establishment of the first public interest law clinic in Uganda (Public Interest Law Clinic, Makerere University) and taught in the clinical program from 2012-2015. She also led the establishment of the East African Network of Public Interest Law Clinics in 2015, a network that promotes clinical legal education and social justice lawyering across East Africa.
Her experience draws from working with civil society as well as regional human rights mechanisms such as the Inter-American and African human rights systems. In the Americas, she served as a human rights specialist with the Inter-American Commission on Human Rights (O.A.S) and in Africa, she provided technical assistance as a key expert to the African Court on Human and Peoples' Rights implementing an EU-funded technical assistance project on strengthening the African human rights system. In the area of transitional justice, she served as a technical expert to the transitional justice processes in Liberia, Uganda and most recently in The Gambia.  She has held senior positions with international human rights and rule of law organizations including Avocats Sans Frontières, the American Bar Association Rule of Law Initiative and the Institute for Human Rights and Development in Africa (IHRDA), a pan-African organization specializing in litigation before the African human rights system. She has published academic articles on human rights and transitional justice and she is currently a doctoral candidate engaging in research on transitional justice responses to environmental crimes in conflict settings.