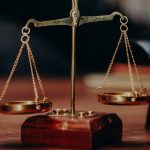 Foundations of Medical Law
July 18, 2023
Master of Laws in Environmental Law
August 1, 2023
Faculty of Law Programme:
Masters Degrees (LLM/MPhil)
The Faculty of Law offers LLM/MPhil degrees in a number of speacialised areas namely:
Human Rights Protection;
Labour Law;
Law, State and Multilevel Government;
Comparative Constitutional Law;
Environmental Law;
Mercantile Law, including Corporate Law, Tax Law, Competition Law, Trade Law and Investment Law;
(Transnational) Criminal Justice;
Legal Pluralism and Family Law;
Admission requirements
Admission to the master's programme requires a minimum of 60% over the last two years of LLB or equivalent degree.
Below are details of specialisations for which there may be a limited number of academic bursary opportunities.
Comparative Constitutional Law
Competition Law and Policy
Corporate Law
Environmental Law
Human Rights Protection
Legal Pluralism
Transnational Criminal Justice
Tax Law
The programme has a strong comparative focus that transcends South African Constitutional Law and seeks to expose students to the methodology of comparative constitutional law and different options of constitutional design and operation.
This area of specialisation offers modules that focus on the substantive principles of South African competition law, the enforcement thereof, and its policy underpinnings; the connection between South African competition law and labour law; Mergers and Acquisitions; as well as Intellectual Property.
The Faculty is offering an exciting, rich and brand new LLM specialisation in Corporate Law! This LLM/MPhil specialisation will initially consist of three modules which represent our contribution to the knowledge economy and our response to contemporary topical aspects of the law and industry needs. The modules on offer will cover a wide range of issues from corporate governance, corporate financial regulation, corporate insolvency and the regulation of mergers and acquisitions.
The LLM by coursework, offered by the Global Environmental Law Centre (GELC) equips students with an advanced understanding of the scope and evolution of environmental law, as well as an in-depth knowledge of the major concepts, cases, principles and key debates that shape effective environmental law and governance frameworks and approaches.
The Faculty of Law offers a high quality Master's programme in Human Rights Protection. The programme includes two new modules, Constitutional Property Law and Land Reform and Housing Law. These new modules reflect on multiple areas of law, including property law, human rights law, constitutional law, and administrative law.
Are you interested in the future of law in Africa? The Centre for Legal Integration in Africa in the Department of Private Law at UWC is offering an interdisciplinary Master of Laws with a focus on legal pluralism. The programme presents the interaction of legal orders in Africa as a cultural struggle with enormous significance for legal identity in the continent. It is presented by global experts in the field, with the core module of Legal and Cultural Pluralism and a basket of electives in Children's Rights, International Family Law, International Protection of Human Rights Law, and Islamic Law and Jurisprudence.
This programme covers domestic and international taxation, as well as tax administration principles. Students will be taught by eminent scholars in the field of taxation, including Judge Dennis Davis.
The programme examines how the criminal law aspects of international law and the international law aspect of criminal law combine to provide a legal mechanism for national and international response to human rights violations both at the level of the international criminal justice system and in the context of transitional justice in postconflict societies.
---
Possible Bursary Opportunity There may be limited academic bursary funding opportunities, and if you believe that you are a deserving candidate (both academically and financially) please clearly motivate this in your letter of motivation, and also indicate which programme you are applying for.
To apply, please email the following documents to Ms L Loubser (lloubser@uwc.ac.za) on or before 30 September 2023:
Copy of SA Identity document/Passport
Motivation (max: 2 p.) – Clearly indicating which specific programme [Comparative Constitutional Law, Tax Law, Transnational Criminal Justice, Legal Pluralism, Environmental Law, Human Rights Protection, Corporate Law or Competition Law & Policy]
A copy of your CV
Academic record
Sample of written work
APPLY FOR POSSIBLE BURSARY HERE
The University of the Western Cape's LLM in International Trade, Investment and Business Law equips bright minds to navigate the legal and administrative structures of international markets. The programme develops students' crucial thinking skills and supplies them with practical, transferable capabilities to positively influence global economic development.
UWC's LLM graduates hold their own in the global effort to facilitate transnational business.The course was established in 2003, with the University of Pretoria, to address the skills shortage in managing the legal challenges of international trade and business in Africa.
Admission Requirements
Four-year LLB degree (or South African Qualifications Authority equivalent)
Admission is based on merit: > 60% average during LLB
Relevant work experience will be an advantage.
Application close: 30 June 2023
Other postgraduate programmes offered by the Faculty
Postgraduate Diploma in Public Law
Postgraduate Diploma in Labour Law
Advanced Diploma in Labour Law