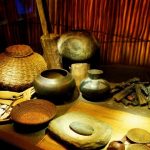 CLIA wins NRF Human and Social Dynamics In Development Grant
July 11, 2023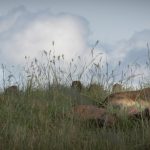 Shifting international environmental law from conservation to compassion
July 11, 2023

UWC proudly launches African Centre for Transnational Criminal Justice (ACTCJ)
One of the University of the Western Cape's newest research centres, the African Centre for Transnational Criminal Justice (ACTCJ), celebrated its launch on Wednesday 17 February 2021, with an introductory event led by Prof John-Mark Iyi, Acting Director of ACTCJ.
Formerly known as the South African-German Centre for Transnational Criminal Justice, it was founded in 2008 as a cooperation between the University of the Western Cape, Cape Town, and Humboldt University, Berlin, with funding from the German Government through the DAAD African Centres of Excellence Programme.
UWC decided in 2019 to re-establish the Centre under its current name, and in line with the University's own research centre policies, to continue with the excellent work which has been done in the past decade.
'The African Centre for Transnational Criminal Justice was birthed out of a North-South collaboration more than a decade ago. This highlights the importance of north-south collaborations in building capacity in the South and positioning the Southern partners to share and transfer knowledge that shares the perspective from the South,' said Professor José Frantz, UWC's Deputy Vice-Chancellor: Research and Innovation.
'It is my hope that through this Centre, we will interrogate gender-based violence that has been highlighted as a national concern by the President in his state of the nation address and is a global problem that is reflected under the United Nations' Sustainable Development Goals on gender equality and on peace, justice and inclusive societies.'
The Centre focuses on research, postgraduate training, advocacy and capacity building in three thematic areas where Africa confronts key challenges—International Criminal Law, Transitional Justice, and Transnational Organised Crimes.
'We would like the Centre to become what was already said of its predecessor in a 2011-2012 evaluation, namely that it has "the potential of becoming the premier teaching and research site in the criminal justice field in the whole of Africa",' said Prof De Ville.