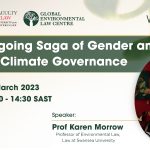 The Ongoing Saga of Gender and Global Climate Governance
March 1, 2023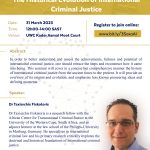 The Historical Evolution of International Criminal Justice
March 22, 2023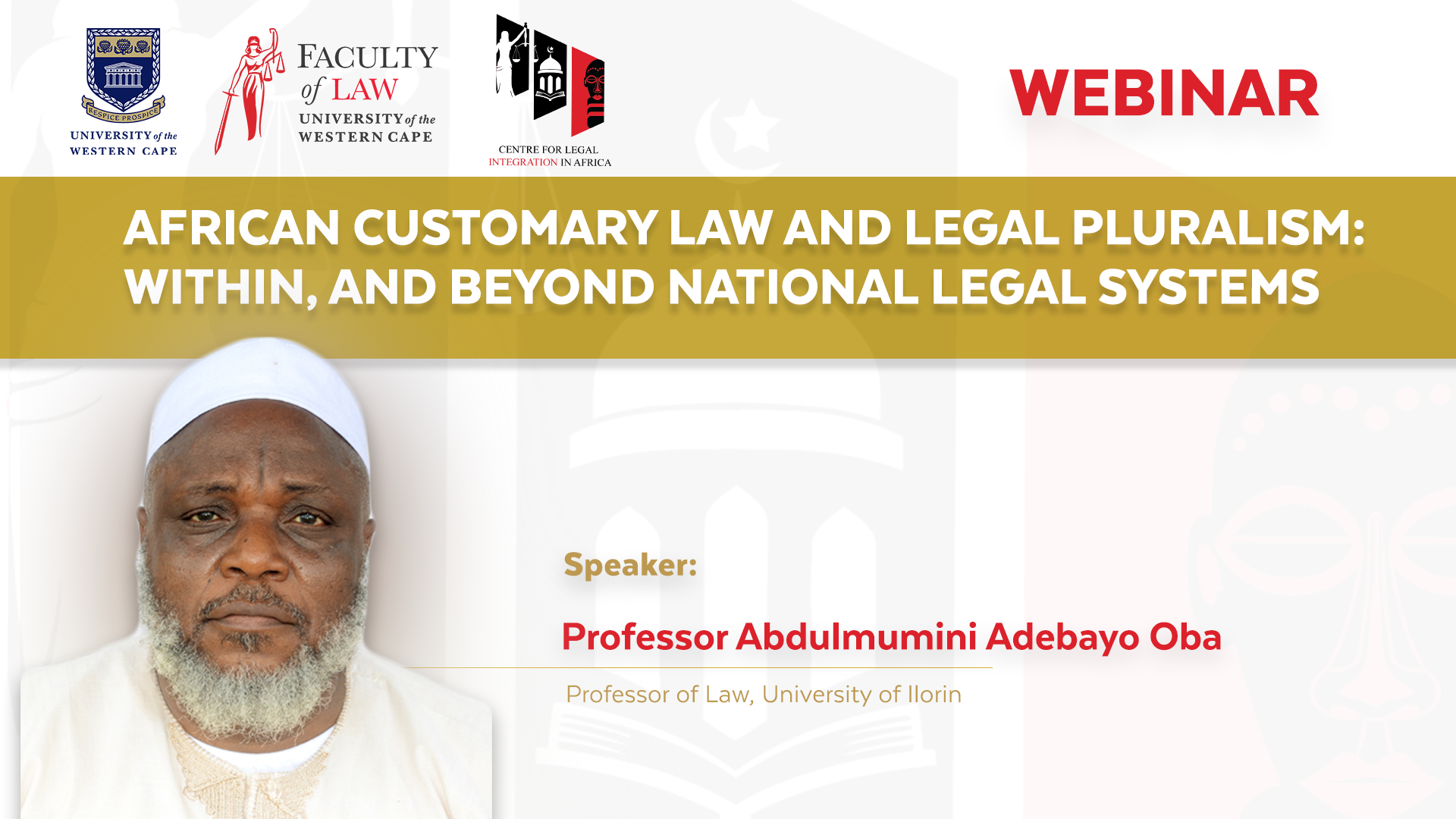 African Customary Law and Legal Pluralism: Within, and Beyond National Legal Systems
Webinar
Date: 24 May 2023
Time: 12:00 -13:00 SAST 
Abstract:
African customary law consists of the diverse customary laws of the various ethnic groups in Africa. There is also diversity within the customary laws of many ethnic groups, creating a pluralism within pluralism. African communities generally welcome and respect diversity. Strangers could integrate and adopt the customary law of their host communities. In modern African states, legal pluralism is largely a product of colonialism and Eurocentricism. The colonial authorities only permitted customary law to exist to the extent that pleased them. In many African nations, family laws, land laws and chieftaincy laws are perhaps the only surviving components of customary law. Statutes, jurisdictional issues, and restrictive application of conflict of law rules have further limited the scope of customary law. Customary law has also faced invasion from Eurocentric human rights. Nonetheless, the inevitable conclusion is that Africans have a robust civilised approach to legal pluralism, but the colonial approach was that of intolerant, legal positivist imperialism, which has stultified the development of customary law. I suggest that African customary law presents many laudable features that can be incorporated into the dominant common law or civil law systems in Africa.
Speaker:
Professor Abdulmumini Adebayo Oba
Professor Oba attended the University of Ife, Ile-Ife (now Obafemi Awolowo University) where he obtained his Bachelor's (LL.B) and Masters of Laws (LL.M) degrees respectively. He obtained his Doctor of Philosophy degree (PhD) from the International Islamic University. His areas of specialisation are Legal Pluralism, Comparative Law, Human Rights and Religious/Cultural/Civilisational Diversities, and Law and Religion. He commenced a teaching career at the University of Ilorin in 1995 after having practised law since 1985. He rose to the rank of Professor in 2014.